The PS4 isn't short on wonderful sci-fi, and it even has a number of great sci-fi games, but picking a sci-fi game to play may be difficult, which is why we're here to help you choose your next favorite sci-fi game.
We've compiled a list of the 10 Best PS4 Sci-Fi Games for you to enjoy on your PS4.
Read Also:
15 Most Realistic Video Game
Best PS4 Sci-Fi Games
1. Hellpoint
Hellpoint is a high-octane Sci-Fi action RPG set on Irid Novo, a derelict space station with an enticing dark sci-fi atmosphere. Fight dreadful creatures, confront the Cosmic Gods, and piece together their twisted story. If the challenge is too much for you, join a local or online coop with a friend.
2. XCOM 2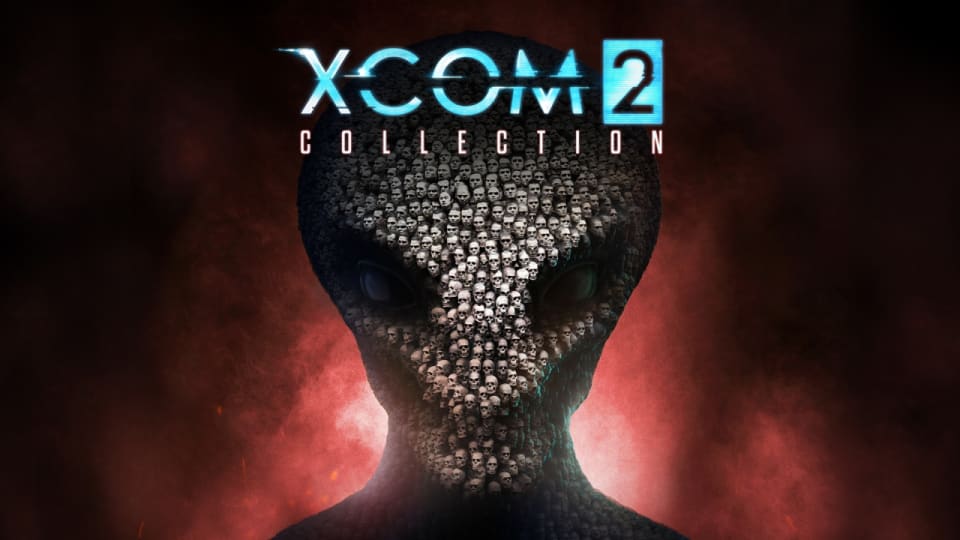 XCOM 2 comes to the PlayStation 4 with the same strength and virtues as its PC counterpart did less than a year ago. It's an evolution of XCOM: Enemy Unknown, but with a sense of harmony in each new mechanic that adds to the positive aspects of the first game. A must-have for any fan of strategy and turn-based combat.
The planet has altered. Twenty years have passed since global leaders promised extraterrestrial forces unconditional surrender. The planet's last line of defense, XCOM, was annihilated and scattered. In XCOM 2, aliens govern Earth, erecting gleaming cities that promise a bright future for humanity on the surface while masking a nefarious goal and murdering all who oppose their new order.
Only those who live on the outskirts of society enjoy a sense of independence. Here, a force unites once more to fight for mankind. Always on the run and up against unimaginable odds, the surviving XCOM soldiers must find a means to spark a global resistance and finally remove the alien danger.
3. Retro Machina
Retro Machina is a single-player action/exploration Sci-Fi game set in a retro-futuristic world. Experience the journey of a small robot as it solves complicated puzzles and begins to understand the mysteries of a long-forgotten universe.
Retro Machina is a game that offers a little bit of everything, and I definitely suggest it to everyone who likes interesting indie games.
4. Prey
With its delicately structured mechanics and superb game-and-level design, this excellent first-person action game with a heavy RPG element allows for various gameplay options. It has a captivating story, excellent scriptwriting, and a relentlessly stimulating atmosphere. It does not allow for criticism of logical flaws because it explains everything thoroughly. It is technically flawless and operates nicely. A few minor flaws can be overlooked with little remorse.
5. Warframe
Warframe adds a new and addictive twist to the PlayStation franchise. This is a free-to-play title that will justify microtransactions in a favorable way, in addition to having amazing and fluid combat.
Take part in Warframe. Play it for more than a few hours, preferably with friends, and maintain an open mind about doing some third-party research to iron out some of the kinks in some of these systems. Warframe takes so much of what makes ARPGs addictive and polishes and deepens it more than most of its competitors in the current games industry. If the hooks aren't thoroughly embedded by then, perhaps this in-depth approach isn't for you.
6. Titanfall 2
Titanfall's first installment is a respectable execution of a wonderful premise. Titanfall 2 appears to be considerably closer to realizing that concept's full potential. Respawn clearly worked hard on every aspect, from the strong sound of each gunshot to the realistic sense of weight present in each titan step. The level of effort pays off enormously, producing a shooter capable of competing with the best. It's a shame that the story never achieves the overall level of quality that some of its greatest concepts suggest, but the multiplayer will keep you entertained until Respawn decides it's time for a much-deserved third entry.
7. No Man's Sky
No Man's Sky is an epic Sci-Fi adventure set in an infinite universe where every star is the light of a distant sun, orbited by life-filled planets – each of which you can explore. Explore previously unseen worlds, trade, fight, and live on a galactic scale.
8. Destiny 2
There's a lot to enjoy here, both solo and in co-op. Any lover of Destiny 1 should check into this game, and anyone who has had an interest in it but hasn't pulled the trigger on it yet should rest easy knowing that, while it has a few flaws here and there, Destiny 2 is a fantastic game that outperforms the original game in so many ways. I really recommend it to both FPS and RPG enthusiasts.
9. Everspace
EVERSPACE integrates fast-paced Sci-Fi action with roguelike aspects, stunning graphics, and an engrossing story. It leads you on a difficult trip through a constantly changing, brilliantly constructed environment full of surprises. While the odds are stacked against you, shoot, construct, and loot your way to victory.
ROCKfish Games' roguelike space shooter successfully makes its way to the PlayStation 4. Everspace brilliantly combines ideas from blockbusters like Elite Dangerous, No Man's Sky, and FTL: Faster Than Light, and its randomly created cosmos never grows old. It can get a little gritty at times, and the absence of VR support is a bit of a letdown. However, sci-fi fans in particular will have a lot of fun with this.
10. Subnautica: Below Zero
Subnautica: Below Zero cannot compete in terms of scope with the previous game, therefore it is a standalone expansion rather than a full-fledged sequel. Despite this, it provides a more immersive and streamlined experience thanks to a more forceful tale, excellent voice acting, and a slew of quality-of-life enhancements. Below Zero's three dollars are more than worth the at least twenty hours of exploratory enjoyment.