Apex is an incredible team battle royale with plenty of wonderful and unique legends, and with each new season, more legends are added to the games, as well as a lot of ability balancing for many legends.
Some legends may be bad at first, but as the new season arrives with new balance changes, those legends may become good and even top tier, so if you want to know about legends Tier List in apex or you are a beginner to the apex and want to know which legend is best to play and win matches, then this list is for you. Stick around until the end to find out which legends are S Tier and which are D Tier.
Read Also:
Apex Legends Tier List
S Tier
Gibraltar
Gibraltar is a Defensive Legend that can withstand a lot of damage. His skills allow him to bear the brunt of enemy hits with his Gun Shield and defend the squad with his Dome of Protection, which, when combined with Defensive Bombardment, allows him to deal damage to adversaries while allowing his team to rest and recover.
Octane
Octane, as the name suggests, is a fast-moving OffensiveLegend. His Stim is excellent at closing in on opponents and covering long distances. His passive Swift Mend and ultimate LaunchPad complement it by enabling self-healing as well as a jump pad to traverse greater and vertical distances.
Bloodhound
Bloodhound is a fast-moving ReconLegend who excels at forcing the opponent back into their base. Their Tracker may be used to locate adversaries, while the Eye of the Allfather can expose concealed enemies and traps. Finally, Beast of the Hunt accelerates Bloodhound and highlights their adversaries.
A Tier
Wraith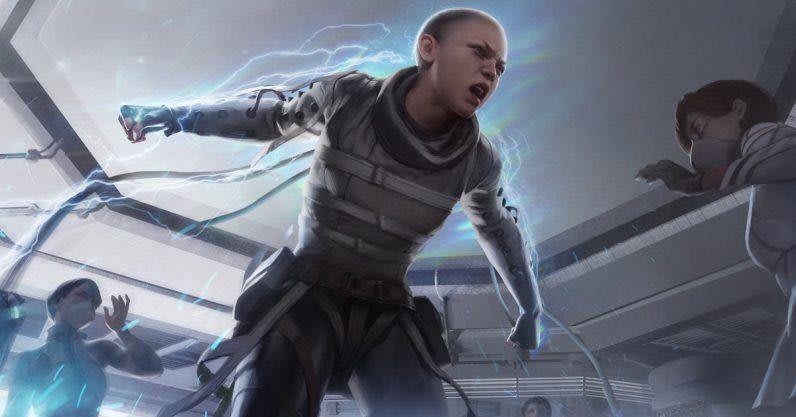 Wraith, a flexible OffensiveLegend, can use her powers to maneuver and flank her adversaries. The wraith may use Into the Void to reposition or take shelter while remaining untouchable, and her Dimensional Rift can safely transport her crew over large distances. Finally, her Voices from the Void passive can alert her and her teammates of oncoming foes.
Seer
Seer is a recon legend who can summon micro-drones to produce a delayed blast that goes through barriers, interrupting and disclosing adversaries, and with his ultimate, he can reveal enemies. Create a sphere of micro-drones that indicate the location of enemies moving swiftly or firing weapons inside.
Revenant
Revenant is an OffensiveLegend who excels at ambushes and pushing the adversary. His Passive, Stalker ability allows him to climb higher and crouch walk faster, making him ideal for discreetly and quickly ambushing other teams. Silence, his Tactical ability, enabling him to render the enemy's Passive, Tactical, and Ultimate abilities ineffective, generating confusion and preventing any escape. Finally, his Ultimate, Death Totem, keeps him and his team from being knocked down, making him and his squad ideal for defending an area or attempting a dangerous approach.
B Tier
Valkyrie
Valkyrie is a Recon Legend who excels in aerial combat. Her passive VTOL Jets allow her to fly for a few seconds, however, she can only employ Missile Swarm and mark adversaries while skydiving. Missile Swarm, her tactical, can be useful for dealing damage, especially while she is in her passive. Skyward Dive, her ultimate, can be utilized to jump into new territory.
Horizon
Horizon is an Offensive Legend with gravity-based skills. Her Gravity Lift tactical ability can be used to assist herself and her team in reaching higher ground, while her Spacewalk passive helps her to begin moving earlier after a long fall and turn faster in midair, and her Black Hole ultimate can cause adjacent foes to be drawn toward its center.
Lifeline
Lifeline is a SupportLegend with healing skills who is greatest at keeping her team alive and fighting in a gunfight. Her D.O.C. Heal Drone is excellent for keeping allies alive or fast healing them after a battle. Her Combat Revive passive allows her drone to revive comrades while she goes about her business, as well as open the extra compartment in blue supply bins. Finally, after her ultimate is complete, she can summon helpful Gear with her Care Package.
Pathfinder
Pathfinder is a Recon Legend who excels at movement and rotation. His Grappling Hook ability allows you to reach higher places and tactically reposition, whereas his Insider Knowledge and Zipline Gun abilities allow him to support your squad by informing them of the location of the next ring and providing a zipline on-the-fly to allow quick escapes and repositioning.
C Tier
Loba
A Support Legend who specializes in providing the squad with high-quality loot, she can use her passive Eye for Quality to immediately see high-quality loot and ping it to her teammates, while her ultimate Black Market Boutique allows her squad to quickly see all the loot in the area and retrieve it from a safe location. Burglar's Best Friend, her tactical, provides her with a jump drive that she can utilize to teleport to higher areas or across obstacles.
Caustic
Caustic is a Defensive Legend with a slow playstyle who specializes at maintaining a position and shutting down opponent attacks. His Nox Gas Traps and Nox Gas Grenades hurt and slow foes while highlighting them for him with his Nox Vision, providing opportunities for him and his crew to wipe them out in the subsequent chaos.
Crypto
Crypto, a Recon Legend, takes to the sky with his Surveillance Drone, revealing opponents to Crypto and his group via Neurolink. If he discovers that the adversaries have already hunkered down, he can use his Drone EMP to tear down their fortifications and slow them down before emerging from the shadows and making his move with his squad.
Bangalore
Bangalore is an OffensiveLegend who can fit into any playstyle. Her Smoke Launcher is excellent for disrupting line-of-sight by producing a haze, which may subsequently be used to retreat or double-down on an attack. Her passive Double Time grants her a speed boost when attacked, while her ultimate, Rolling Thunder, grants her area denial abilities.
D Tier
Fuse
Fuse is an OffensiveLegend who is an expert in explosives. His Knuckle Cluster slows and hurts the enemy, making it useful for pushing, while his Grenadier passive ability lets him to carry two grenades in each inventory slot and hurl them farther, faster, and more accurately, thanks to his mechanical arm. His ultimate, The Motherlode, surrounds his foes with a ring of fire.
Rampart
Rampart is a DefensiveLegend who focuses on securing locations with firepower. Her Amped Cover allows her squad to deal more damage to foes while hiding behind numerous massively armoured protective barriers, while her ultimate, the Emplaced Minigun "Sheila," pushes enemies caught in its path to make quick decisions or risk being blown away by a hail of bullets. Her passive, Modded Loader, makes LMGs and Miniguns even more lethal in this modder's hands.
Wattson
Wattson, a DefensiveLegend with a slower playstyle, excels at protecting chokepoints and small interior locations. Her Perimeter Security Fences not only slow down but also damage and reveal adversaries that try to storm your site by crossing through them.
Her passive ability, Spark of Genius, fully recharges her ultimate ability with any Ultimate Accelerant while simultaneously progressively regenerating her own shields. When ready, her ultimate, Interception Pylon, will prevent all grenades, missiles, or anything else throwable from breaking into your base while also replenishing your shields within a specified radius.