Everyone needs a good laugh nowadays, and especially in this situation. Many great animes have comedy elements to them, The Best Comedy Anime below are true comedy anime that will have you in stitches from start to end.
Everyone has a diverse sense of humor, But we can ensure that you'll be laughing yourself senseless while watching any of the funny anime moments on this list of Best Humorous Anime.
This post contains a list of the 11 Best Action Comedy Anime that will give you goosebumps as well as make you laugh until you cry.
Read Also:
Action Comedy Anime
Gintama
The story revolves around an eccentric samurai, Gintoki Sakata, his apprentice, Shinpachi Shimura, and a teenage alien girl named Kagura. All three are "freelancers" who search for work to pay the monthly rent, which usually goes unpaid anyway.
The Amanto, aliens from outer space, have invaded Earth and taken over feudal Japan.
As a result, a prohibition on swords has been established, and the samurai of Japan are treated with disregard as a consequence.
One Punch Man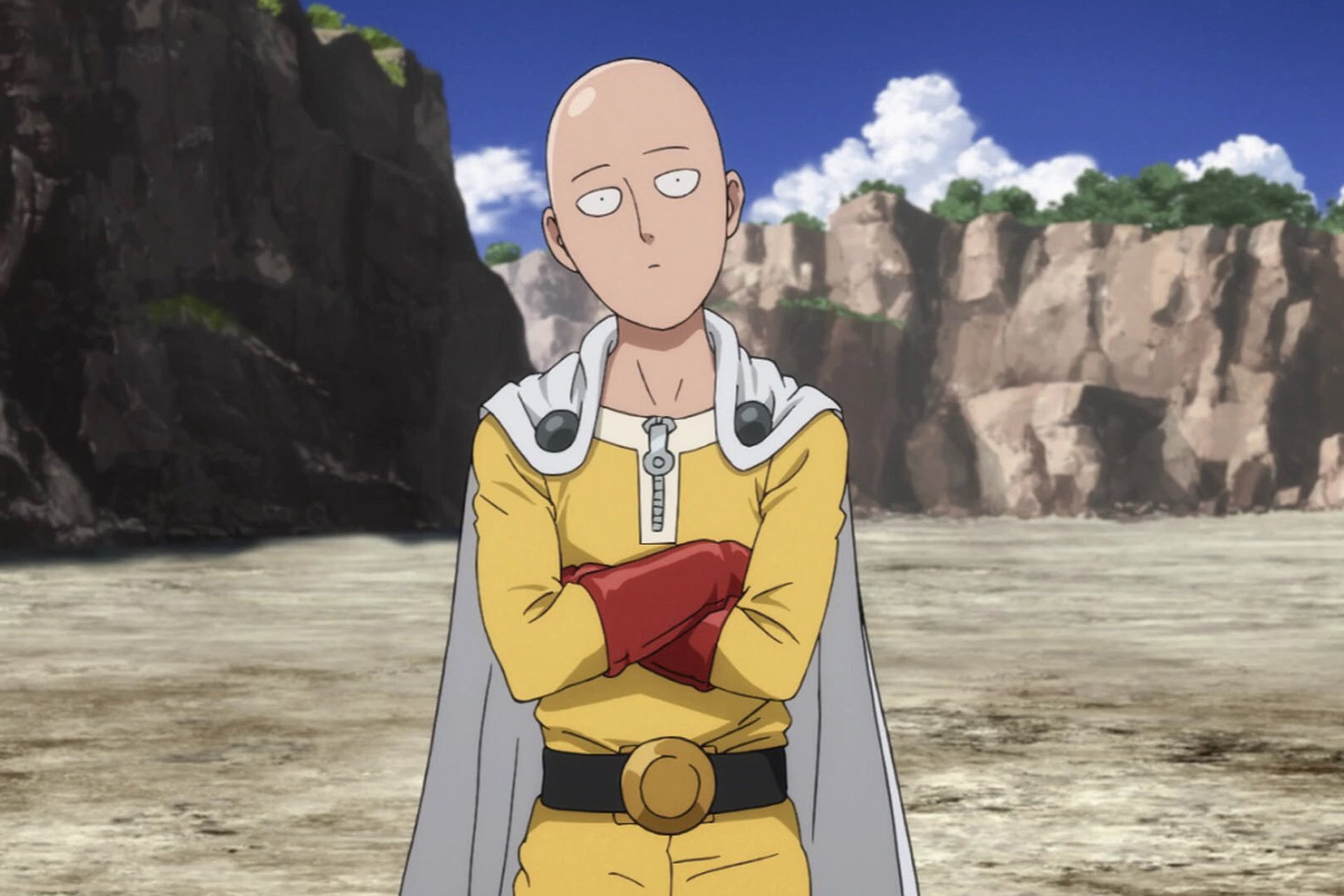 One-Punch Man is a superhero anime series. It tells the story of Saitama, a superhero who can defeat any opponent with a single punch but seeks to find a worthy foe after growing bored by a lack of challenge due to his overwhelming strength.
The Disastrous Life of Saiki K.
The Disastrous Life of Saiki K is another funny anime series, This series can give you one punch man vibe.
Kusuo Saiki is one of the high school students who was born having powers, including psychokinesis and teleportation.
He attempts to hide it from everyone at school. He is put in several seemingly normal scenarios in which he uses it to hide his abnormality.
My Ordinary Life
Set in a suburban Japanese town, Nichijou is populated by an ensemble set of characters, featuring moments from their everyday lives that alternate between the mundane and the strange, without ample focus on a narrative.
Nichijou follows the everyday lives of various people in the town of Tokisadame, centering on the energetic Yūko Aioi, the bright and cheerful Mio Naganohara, the quiet and deadpan Mai Minakami, the anxious android Nano Shinonome, her young creator the Professor, and a talking cat named Sakamoto, along with an ensemble cast of characters.
Random and/or outlandish events regularly occur throughout the series, mainly through the mundane situations each character goes through.
I am Sakamoto
The story is centered around the incredibly cool and popular Sakamoto: a flawless boy genius who is well-liked by every student and the school faculty (except Kakuta) in the high school.
Despite the strange situations he may be in, normally consisting of pranks set up by the envious male population of the school, Sakamoto always manages to emerge in absolute perfection and as a result, makes himself seem even cooler.
Arakawa Under the Bridge
Set in Arakawa, Tokyo, the series tells the story of Kou Ichinomiya, a man who has accomplished everything by himself.
Ever since he was little, his father has taught him one rule: to never be indebted to another person. One day by accident, he falls into the Arakawa River and almost drowns. A girl by the name of Nino rescues him and, in return, he owes her his life.
Unable to accept the fact that he is indebted to her, he asks her about a way for him to repay her. In the end, she tells him to love her, beginning Kou's life of living under a bridge.
Konosuba: God's Blessing On This Wonderful World!
Konosuba is my favorite anime on this list, and probably the most relatable anime main character.
Following an untimely and embarrassing death, Kazuma Satō, a Japanese teenager shut-in need, meets a goddess named Aqua, who offers to reincarnate him in a parallel world with MMORPG elements, where he can go on adventures and battle monsters.
Despite being offered a superpowered item or ability to use in this new world, Kazuma, following some provocation, chooses Aqua herself to accompany him to the town of Axel, quickly finding her absent-mindedness to be less than beneficial.
Amagi Brilliant Park
Amagi Brilliant Park is another great anime series, especially if you like the edgy and savage main character.
Seiya Kanie is a good-looking, perfectionist boy who is forced by the mysterious Isuzu Sento to visit an amusement park named Amagi Brilliant Park, which is in serious financial trouble and about to be closed forever.
The park is actually staffed by refugees from a magical realm called Maple Land and the park is a facility for harvesting magical energy from visitors while they're having fun.
As such, the park is the only way the refugees can maintain their existence in the human realm.
To save the park from closing, Seiya is hired by the owner, Latifah Fleuranza, the princess of Maple Land (whom Seiya met before when he was a young boy), to become its new manager and use his skills in entertainment to save it.
However, they have to attract 250,000 visitors in three months in the anime version, a feat that seems impossible given the park's current situation.
Daily Lives of High School Boys
The story revolves around the daily lives of Tadakuni, Hidenori Tabata, and Yoshitake Tanaka of Sanada North Boys High school and their various interactions with other students of and around their school and their coming of age endeavors.
Assassination Classroom
When a strange entity reduces the moon to a lifelong half moon, the students of Kunugigaoka Middle School's class 3-E are faced with a monumental task: murder the creature responsible for the calamity before Earth faces a similar fate.
The creature, dubbed Koro-sensei (the indestructible teacher), can, however, fly at speeds of up to Mach 20, which he readily exhibits, leaving any attempt to restrain him in his otherworldly dust. Furthermore, the misfits of 3-E quickly discover that the odd, tentacled beast is more than simply invincible—he is also the best instructor they have ever had!
FULL DIVE
Hiroshi Yki, also known as Hiro, is a high school student who enjoys playing virtual reality MMORPGs to escape reality. When he is tricked into purchasing the game Kiwame Quest by a game store manager named Reona Kisaragi, he soon realises that it is not what it appears to be.
It is a game that, unlike most others, strives for realism to the point of insanity. As a result, Hiroshi finds it difficult to carve out a niche. Despite the obstacles, he is determined to finish the game.