It is no secret that the Tomb Raider franchise is one of the most iconic and successful video game series in history. Since its debut in 1996, the franchise has seen more than a dozen releases across consoles and platforms. However, with the latest installment – Rise of the Tomb Raider – leaving many gamers disappointed, it might be time to explore some alternative games like Tomb Raider.
While there are plenty of great titles to choose from, we have narrowed it down to 12 of the best games like Tomb Raider that you should definitely check out.
Read Also:
Games Like Tomb Raider
1. Uncharted 4: A Thief's End
Uncharted 4: A Thief's End is without a doubt one of the finest PlayStation 4 games, as well as one of the best action-adventure games ever developed. It conveys an emotional narrative about brothers, love, and sacrifice while also delivering some of the most thrilling action set pieces and tough puzzles that are ever seen in a game.
2. Horizon Zero Dawn
Horizon Zero Dawn is a post-apocalyptic action RPG set in a world dominated by robotic beings known as machines. The game has amazing graphics, excellent controls, and an interesting storyline that will keep you fascinated until the finish.
3. Gears of War 4
Gears of War 4 is the most latest edition in the Gears of War series and one of the finest Xbox One games available. It features furious 5-player co-op combat, breathtaking graphics, and a heart-pounding plot that will have you on the edge of your seat from beginning to end.
4. The Last Guardian
The Last Guardian is a third-person puzzle-adventure game that tells the stories of a young boy and his strange relationship with Trico, a large feathery monster. The game is graphically gorgeous, emotionally powerful, and loaded with hard puzzles that will put your abilities to the test.
5. Darksiders 3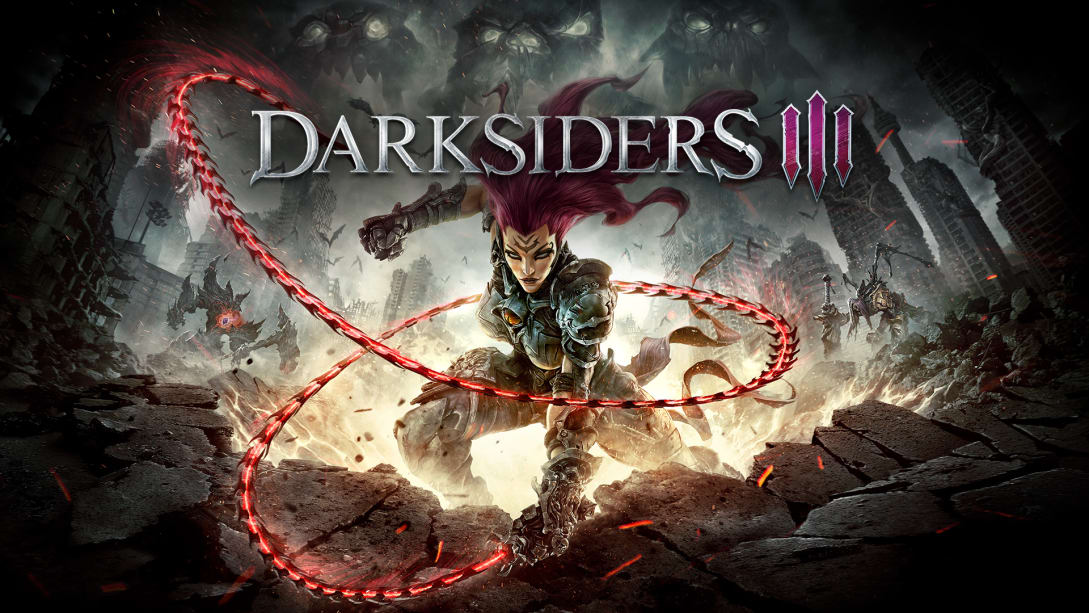 Darksiders III is a good game and a fitting conclusion to a franchise. Fury's personal struggle against the Sin is incredible, and the adventure progresses at a great pace, switching between very difficult combat and engaging puzzles. It comes highly recommended.
6. Control
Control is capable of transforming the wonderful sequences seen in other games into excellent moments.
This game is the sum of all past Remedy titles, a strange journey filled with wonderful fantasy stories. Control mixes a tight storyline, stunning graphics, RTX-powered lighting, and a hub-based world to create something entirely new and completely fantastic.
Just know that Control is one of the finest games of 2019, and you should play it if you like action-adventure games, third-person shooters, exploration, or just Remedy.
7. Last Of Us
The Last of Us was released in 2013 as an action-adventure game. The Last of Us is a survival game with action-adventure features, similar to Tomb Raider.
Twenty years after a pandemic fundamentally changed known society, infected people run rampant, and survivors kill one another for supplies and weapons – basically everything they can get their hands on.
The Last of Us They have developed a consistent and interesting atmosphere that is supported by nearly all of the game elements. From the deep and horrifying fighting system to the incredible sound and music, this title immerses the player in one of the most profoundly felt tales of this age.
8. Dishonored
Dishonored 2 is the best stealth action/adventure game on the market. It's full of intriguing characters and circumstances, as well as stunning aesthetics and gameplay. It's a game that no gamer should pass up.
Fans of the series as well as fans of Hitman to the franchise will enjoy Dishonored 2.
The game has a strong side-quest system, so there's plenty to discover. Dishonored 2 is a roaring success as a result of this, as well as the freedom to play the game any way you want and be rewarded for following a more difficult path.
9. The Evil Within
Shinji Mikami gets the spot once more with The Evil Within. It appears as the strongest choice in both next-generation and previous-generation horror games.
Players will take on the role of Detective Sebastian Castellanos, who and his friends come across a dangerous and powerful entity while researching the location of a horrible mass murder.
After witnessing the killing of his fellow officers, Sebastian is ambushed and thrown unconscious. When he awakens, he finds himself in a strange world full of frightening animals roaming among the dead. Sebastian embarks on a risky journey to learn what is fueling this evil power, encountering unimaginable agony and fighting for survival.
The Evil Within represents a true return to form. This is an amazing game not only for Shinji Mikami but also for the survival horror genre as a whole. Anyone who regularly plays games like Tomb Raider or Resident Evil will undoubtedly enjoy this one.
10. Bioshock Infinite
BioShock ranks with the great vintage movie that has earned recognition for decades, and it will do the same for the gaming industry. The combination of a clever narrative, terrific gameplay, and a stunning environment has resulted in the overall well-crafted videogame.
Bioshock, which balances dirty machines with stunning architecture and a horrifying underwater locale, is one of the game's greatest depictions of steampunk ideas.
11. Far Cry 3
Far Cry 3 is an FPS shooting game rather than Tomb Raider's third-person action-platformer, however, the atmosphere will be familiar to players. The player must navigate tribes and hazards on an island, same as they did in the Tomb Raider games.
In The far Cry 3, players take on the character of Jason Brody, a man abandoned on a strange tropical island just at the edge of the planet. Players control the storyline in this terrible world, from the combat they chose to fight to the alliances and adversaries they meet all along the journey.
12. Star Wars Jedi: Fallen Order
Star Wars Jedi: Fallen Order is an action-adventure game set in the Star Wars universe. The Empire aims to destroy all Jedi after the implementation of Order 66.
A Jedi Padawan-turned-fugitive must fight for your life while investigating the mysteries of a long-dead civilization in the hopes of restoring the Jedi Order. After narrowly escaping the Jedi purge, you're on a journey to restore your shattered Order.
Jedi: Fallen Order is not just the finest Star Wars game ever made, but also one of the best games ever created, with the near-perfect storyline, actions, design, authenticity, fun factor, and reverence for its unimaginability important and historic entertainment property.
You've discovered this game as the action-adventure you've been looking for, similar to Tomb Raider.