Puzzles and mathematics games are excellent ways for families to interact and have fun together. They can help children develop critical thinking and problem-solving abilities, and parents can enjoy the challenge of beating their children at these games. Here are some of the greatest puzzle and math games for families to enjoy together.
Let me say that I used to enjoy several of the games listed below. These games are perfect for families since they are both enjoyable and educational. So without further ado, here are the best puzzle/math games for families!
Flappy Bird Math
Everyone has played Flappy Bird, and I am sure you have as well, but what is the twist? The twist is that this is a Flappy Bird game combined with math, which means that you flap to get through the obstacle like regular Flappy Bird, but in this version of the game there is a problem written on every obstacle and you can only go through the obstacle with the correct solution.
This is a great game for youngsters who enjoy arithmetic and Flappy Bird, or for families who want to bond and have fun together while playing a game. There is no need to download this game because it can be played in your browser.
Zombie Number
Like other games, it is based on math, so how is it different? The idea is straightforward enough that it may be enjoyed by friends or children. You can enter the correct numbers by typing them on your keyboard and pressing enter while zombies assault with various mathematical problems.
One zombie will be killed by your weapon once you submit your answer. The zombies get faster as the game progresses. For individuals who want to have fun and sharpen their mathematics abilities, this game is ideal.
The game is intense and difficult, but it's also a lot of fun. Families that desire to spend time together and engage in mental activity will find it to be wonderful.
Merge The Numbers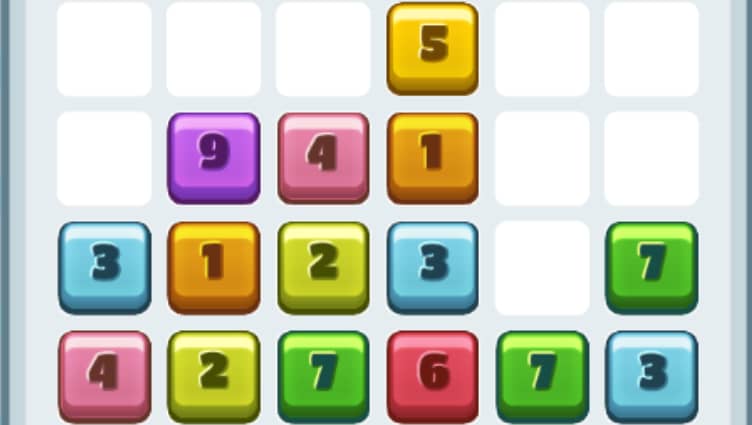 This one is a lot more forgiving, but it's a lot of fun math game, and you'll understand why once you realize what it's all about. The premise is simple and clear. Combine the numbers to get the best possible score. You may play by dragging to connect and combine the same numbers to get the greatest score.
This game is intended for those who would like to improve their basic math abilities while having fun. This game is also available in a browser.
The Operator
The Operator is a game that is ideal for individuals who wish to enhance their arithmetic abilities while still having fun. The objective of the game is to solve as many accurate equations as possible within the time restriction. You are given an equation and must pick the correct operation from a set of options.
The game is fast-paced and demanding, but it's also a lot of fun. It's appropriate for parents who want to spend time together while simultaneously developing their minds.
Ballio
Let us now turn our attention to logic games. Ballio is a family-friendly game that is great for anybody who wants to improve their logic skills while having fun. The goal of the game is that there are many balls on the playing area, and you must kick them all out until only one ball remains, and if you achieve this successfully, you win. It may look easy, but it is much more tough, and the game becomes difficult and challenging at level 4.
Animals Memory
But let's also move to a little different type of game. A memory game is a type of game where you need to remember a set of cards with the same attributes. It can depend on what it can be, but in this game, you have to find and remember a set of cards with a picture of the same animal.
This game is ideal for those who wish to beef up their memory while having fun. The objective of the game is to accurately match pairs of cards to find all available pairings.
The game is challenging, but it is also a lot of fun. It's ideal for families who want to spend time together while simultaneously exercising their minds.