Advertisement Continue To Read Below
Steam is a gold mine for people looking for free games, but looking for free games in a vast library of games on steam is not a good idea because most of the games are at the top because they are either new or popular, and you have most likely already played these popular games, and new games are good but there is no easy way to know that.
So in this article, we will help you to find 10 Free Steam Games That Are Good. These games are handpicked and checked that they are actually good. We picked these games based on enjoyability and fun level.
Read Also:
Free Steam Games That Are Good
1. Soulworker
Advertisement Continue To Read Below
The devastating scene of a post-apocalyptic world following an unidentifiable catastrophe welcomes you to be their hero. Intense emotions fuel SoulWorker Energy to help humans rise from the darkness.
2. Planetside 2
PlanetSide 2 is an all-out planetary war, where thousands of players battle as one across enormous continents. Utilize infantry, ground and air vehicles, and teamwork to destroy your enemies in this revolutionary first-person shooter on a massive scale.
3. A Raven Monologue
A Raven Monologue is a short experimental silent story about a raven that does not know how to croak and his relationship with the people in the town.
4. Star Trek Online
Advertisement Continue To Read Below
In Star Trek Online, the Star Trek universe appears for the first time on a truly massive scale. Players take the captain's chair as they command their starship and crew. Explore strange new worlds, seek out new life and new civilizations, and boldly go where no one has gone before.
5. Brawlhalla
An epic platform fighter for up to 8 players online or local. Try casual free-for-alls, ranked matches, or invite friends to a private room. And it's free! Play cross-platform with millions of players on PlayStation, Xbox, Nintendo Switch, iOS, Android & Steam! Frequent updates. Over fifty Legends.
6. Omno: Prologue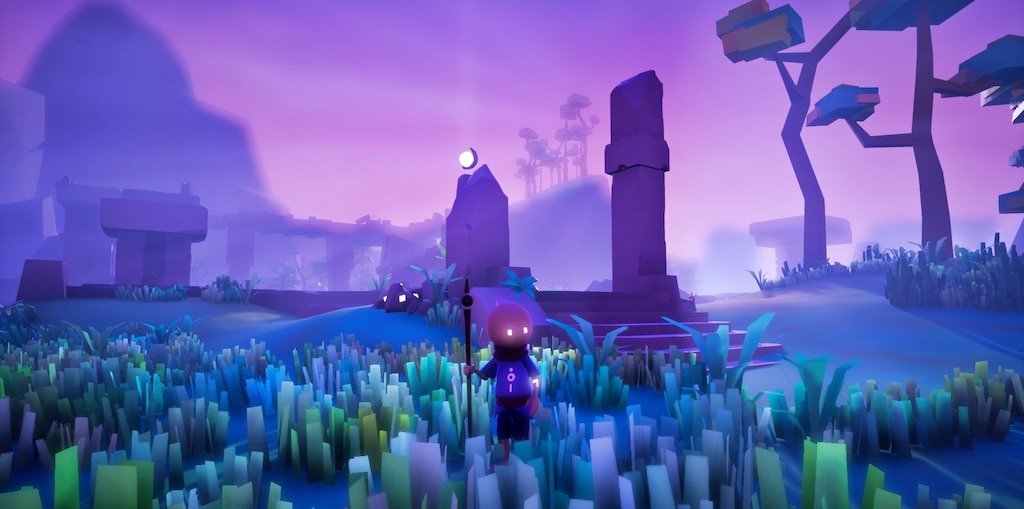 A standalone mini-adventure introducing you to the world of Omno, an upcoming single-player journey of discovery through an ancient world of wonders, where the power of a lost civilization will carry you through forests, deserts, and tundras – even to the clouds
7. STAR WARS™: The Old Republic™
Advertisement Continue To Read Below
STAR WARS™: The Old Republic™ is a free-to-play MMORPG that puts you at the center of your story-driven saga. Play as a Jedi, Sith, Bounty Hunter, or one of many other iconic STAR WARS roles in the galaxy far, far away over three thousand years before the classic films.
8. EVE Online
EVE Online is a community-driven spaceship MMO where players can play free, choosing their path from countless options. Experience space exploration, immense PvP and PvE battles, mining, industry, and a thriving player economy in an ever-expanding sandbox.
9. Totally Accurate Battlegrounds
Advertisement Continue To Read Below
Battle Royal like you've never seen it before. Start the match skydiving face-first into a building and end the game by beating your opponents in a guns-blazing game of the floor is lava.
10. Super Animal Royale
It's a fight for survival! Super Animal Royale is a 64-player, frenetic, top-down 2D battle royale where murderous animals fight tooth, claw, and machine-gun across an abandoned safari park.
Advertisement Continue To Read Below