According to a steam hardware report, Intel HD Graphics 620 is one of the most used integrated GPU in PC.
And as you all can know that intel HD graphics are not the best GPU to play games on, and finding games that can run on Intel HD Graphics 620 is very frustrating but as always we will do that for you.
In this article, we will list the 20 best games for Intel HD Graphics 620.
Read Also:
Best Games For Intel HD Graphics 620
Minecraft
Advertisement
Minecraft has been critically acclaimed, winning several awards and being cited as one of the greatest video games of all time. Minecraft has since been ported to several other platforms and is the best-selling video game of all time, with 200 million copies sold and 126 million monthly active users as of 2020.
Minecraft is a 3D sandbox game that has no specific goals to accomplish, allowing players a large amount of freedom in choosing how to play the game. However, there is an achievement system, known as "advancements" in the Java Edition of the game, and "trophies" on the PlayStation ports.
Gameplay is in the first-person perspective by default, but players have the option for a third-person perspective. The game world is composed of rough 3D objects—mainly cubes and fluids and commonly called "blocks"—representing various materials, such as dirt, stone, ores, tree trunks, water, and lava.
Warframe
Warframe is a free-to-play action role-playing third-person shooter multiplayer online game.
Set in the future, players control members of the Tenno, a race of ancient warriors who have awoken from a century-long cryosleep as they awake again on Earth, with their memories about the Old War lost for the moment.
In the Solar system, they find themselves at war with the Grineer, a matriarchal race of militarized and deteriorated human clones built upon metal, blood, and war; the Corpus, a mega-corporation with advanced robotics and laser technology built upon profit; the Infested, disfigured victims of the Technocyte virus; and the Sentients, a race of self-replicating machines made by a long-dead transhuman race known as the Orokin.
The Lotus guides the Tenno through difficult situations and gives hints that help the player defeat enemies. The Tenno use bio-mechanical suits, the eponymous Warframes, to channel their unique abilities to fight back.
Portal Reloaded
Portal Reloaded is a free, community-made modification for Portal 2. The mod builds on the concepts of the main game by allowing you to place a third portal, which enables traveling between two different timelines. Thinking in four dimensions is vital to solving 25 brand new mind-bending puzzles.
NEED FOR SPEED RUN
Need for Speed: The Run is a racing video game and the eighteenth title in the Need for Speed series.
Players take part in street racing across real-world locations in the United States. There are over 300 kilometers (190 mi) of road, three times more than Hot Pursuit, making it the biggest Need For Speed game on release. Most event types require the player to overtake opponents to win the race. There are also time attack events and survival events where the players must prevent their vehicle from being destroyed while under attack.
Cars are divided into tiers based on performance. During a race, the player can enter a gas station to change the vehicle they are using and make visual customizations. Unlike previous Need for Speed titles, The Run features sections where the player exits their car and is traveling on foot. Gameplay in these sections is restricted to quick-time events.
Far Cry 3
Far Cry 3 is an open-world first-person shooter set on an island unlike any other. A place where heavily armed warlords traffic in slaves. Where outsiders are hunted for ransom. And as you embark on a desperate quest to rescue your friends, you realize that the only way to escape this darkness… is to embrace it
Hades
Hades is a god-like rogue-like dungeon crawler that combines the best aspects of Supergiant's critically acclaimed titles, including the fast-paced action of Bastion, the rich atmosphere and depth of Transistor, and the character-driven storytelling of Pyre.
Dota 2
Dota 2 is a multiplayer online battle arena (MOBA) video game in which two teams of five players compete to collectively destroy a large structure defended by the opposing team known as the "Ancient", whilst defending their own.
As in Defense of the Ancients, the game is controlled using standard real-time strategy controls and is presented on a single map in a three-dimensional isometric perspective.
Ten players each control one of the game's 121 playable characters, known as "heroes", with each having their design, strengths, and weaknesses. Heroes are divided into two primary roles, known as the core and support.
SMITE®
Smite is a free-to-play, third-person multiplayer online battle arena video game similar to DOTA 2, Unlike other MOBAs, SMITE puts you directly onto the battlefield with a third-person action viewpoint. From blind-side ambushes to aimed shots, a new pantheon of strategic possibilities awaits.
Darkest Dungeon
Darkest Dungeon is a challenging gothic roguelike turn-based RPG about the psychological stresses of adventuring. Recruit, train, and lead a team of flawed heroes against unimaginable horrors, stress, disease, and the ever-encroaching dark. Can you keep your heroes together when all hope is lost?
FIFA 16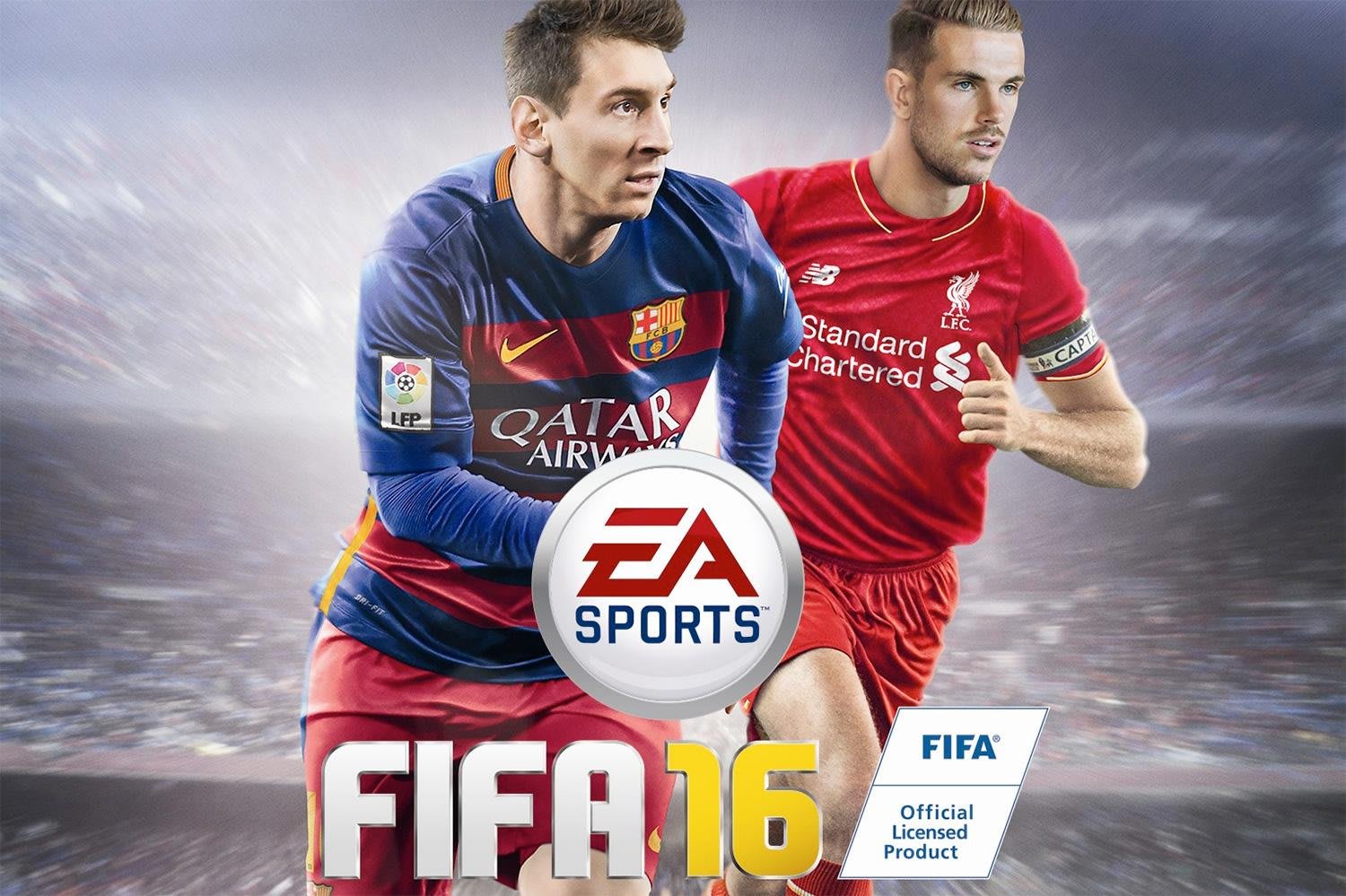 FIFA 16 is an association football simulation video game developed by EA Canada and published by EA. The game contains 78 stadiums, including 50 real-world venues. Fratton Park, home of Portsmouth, was added to honor Portsmouth fan Simon Humber, creative director of the FIFA series, who died of cancer in 2015.
Payday 2: The Heist
Payday: The Heist is a cooperative video game, In Payday: The Heist, players use a variety of firearms to complete objectives (usually centered around stealing a certain object, person, or a particular amount of money). The game plays from the first-person perspective but offers a few twists on the standard FPS formula. Killing civilians is punished, instead, players may take a limited number as hostages.
Should any player get arrested (after taking enough damage and not being "revived" in time) during the heist, one of their teammates may release a hostage, allowing a trade to take place which allows a single player to be released.
While playing the levels, players will notice a lot of variation in a single level, as there are often a large number of random events programmed in. An example of this is the location of the bank manager in First World Bank.
7 Days to Die
7 Days to Die is an open-world game that is a unique combination of first-person shooter, survival horror, tower defense, and role-playing games. Play the definitive zombie survival sandbox RPG that came first. Navezgane awaits!
Counter-Strike Go
Counter-Strike: Global Offensive (CS: GO) expands upon the team-based action gameplay that it pioneered when it was launched 19 years ago. CS: GO features new maps, characters, weapons, and game modes, and delivers updated versions of the classic CS content (de_dust2, etc.).
Poly Bridge
Poly Bridge is a bridge-building simulation-puzzle game, Unleash your engineering creativity with an engaging and fresh bridge-building simulator with all the bells and whistles.
Enjoy hours of physics-based puzzle solving in the Campaign and then jump in the Sandbox to create your bridge designs and puzzles.
World of Warcraft Classic
World of Warcraft Classic is a 2019 MMORPG video game, Classic recreates the game in the state it was in after patch 1.12.1, c. September 2006, before the launch of The Burning Crusade expansion. The maximum level of the player characters is set to 60, all expansion content is absent, and almost all the gameplay mechanics of the original version have been exactly replicated.
As the game's multiple expansions have dramatically changed the gameplay over time, Classic allows players to relive the original experience, albeit some modern interface and functional enhancements introduced in later expansions have been integrated, as well as re-patching of bugs and exploits that were present at the original release of patch 1.12.
Arkham City
Batman: Arkham City is a 2011 action-adventure game, Batman: Arkham City builds upon the intense, atmospheric foundation of Batman: Arkham Asylum, sending players flying through the expansive Arkham City – five times larger than the game world in Batman: Arkham Asylum – the new maximum security "home" for all of Gotham City's thugs, gangsters, and insane criminal masterminds.
Featuring an incredible Rogues Gallery of Gotham City's most dangerous criminals including Catwoman, The Joker, The Riddler, Two-Face, Harley Quinn, The Penguin, Mr. Freeze, and many others, the game allows players to genuinely experience what it feels like to be The Dark Knight delivering justice on the streets of Gotham City.
League of Legends
League of Legends, commonly referred to as League, is a 2009 multiplayer online battle arena video game. League of Legends is a multiplayer online battle arena (MOBA) game in which the player controls a character ("champion") with a set of unique abilities from an isometric perspective Similar to Dota.
Valorant
Valorant is a free-to-play hero shooter and gameplay follows normal player vs player similar to CS: GO. Players play as one of a set of agents, characters designed based on several countries and cultures around the world.
In the main game mode, players are assigned to either the attacking or defending team with each team having five players on it. Agents have unique abilities, each requiring charges, as well as a unique ultimate ability that requires charging through kills, deaths, or spike actions. Every player starts each round with a "classic" pistol and one or more "signature ability" charges.
Battlefield 2
Battlefield 2 is a 2005 first-person shooter military simulator video game, Battlefield 2 is a sequel to Battlefield Vietnam, with many changes to the popular gameplay of the original.
Many of these new gameplay features were added to the game with teamwork and collaboration in mind. The new game engine includes improved physics, dynamic lighting, and more realistic material penetration.
Hollow Knight
Hollow Knight is a 2D Metroidvania action-adventure game, that takes place in Hallownest, a fictional ancient kingdom. The player controls an insect-like, silent, and nameless knight while exploring the underground world. The knight wields a nail, which is a type of sword, used both in combat and environmental interaction.