Slime Rancher is a first-person life simulation adventure game, and if you are a fan of this type of game, then you will definitely find many great Games Like Slime Rancher.
In this article, we have listed 15 Best Games Like Slime Rancher, which will give you the best first-person life simulation adventure game experience.
Read Also:
Games Like Slime Rancher
1. Harvest Moon: Light of Hope
Advertisement
Harvest Moon: Light of Hope is a role-playing farm simulation game. The setting is a harbor village, and the purpose is to resurrect the lighthouse. Players can harvest crops and raise cattle, much like in other Harvest Moon games. In addition, the player can marry, have a child, buy animals, and assist people with their demands.
2. Bugsnax
Bugsnax is an adventure video game. Bugsnax takes you on a whimsical adventure to Snaktooth Island, home of the legendary half-bug half-snack creatures, Bugsnax. Invited by intrepid explorer Elizabert Megafig, you arrive to discover your host nowhere to be found, her camp in shambles, and her followers scattered across the island alone… and hungry!
3. Trader Life Simulator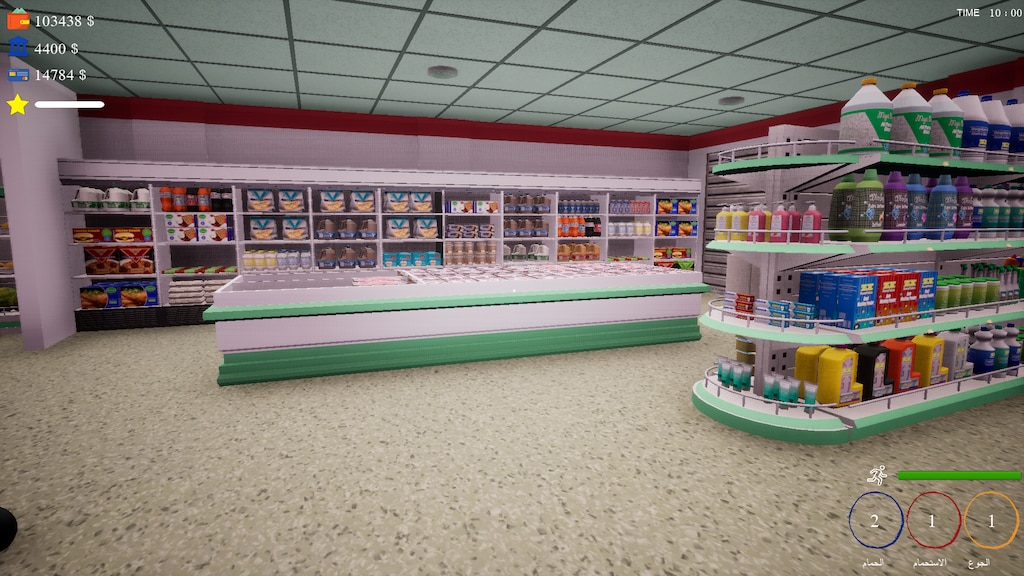 Trader Life Simulator is a game in which you play as a man who has been laid off from a large distribution corporation. You tried everything but couldn't find another employment. You make the decision to establish your own business, beginning with a small, run-down shop and eventually expanded.
4. Island Saver
Island Saver is an action-adventure game that is available for free.
Your assistance is required for a bunch of magnificent islands! Horrible plastic debris has washed up on the beach, and you must clean it up with your trusty Trash Blaster! But keep an eye out for the Litterbugs. They enjoy making shambles and are trying to ruin things. You must clean up gloop, gather rubbish, earn coins, and save the bankimals! These unique animals are living piggy banks, and with them, you may help preserve the Savvy Islands and restore order.
5. Farm For Your Life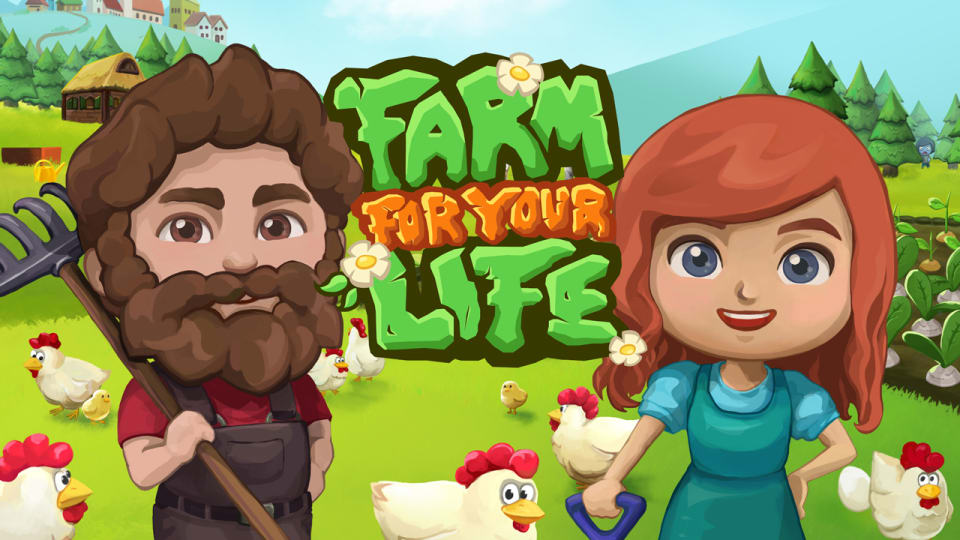 Farming is a tough job and that is only in the virtual world. Over the years, there have been a plethora of agricultural games created, ranging from Real Farm to the Farming Simulator series to titles such as Farm Together. Whatever you play, you'll need to be prepared to spend long days in the field, completing boring duties before rinsing and repeating. However, things might become more difficult, and in Farm for Your Life, zombies are also involved in the process. They don't want your brains, they want your priceless potatoes and maize that you've patiently farmed. It's basically armageddon.
6. Astroneer
Astroneer is set during the Intergalactic Age of Discovery in the 25th century, when Astroneers explore the frontiers of outer space, risking their lives in hostile settings to unearth rare discoveries and unravel the mysteries of the universe. Players can collaborate to develop bespoke bases and vehicles, as well as use terrain to create whatever they can conceive. The key to flourishing on fascinating planetary journeys is a player's originality and resourcefulness!
7. My Time at Portia
My time at Portia is, first and foremost, a building game, and I've had a terrific time playing it. Begin a new life in Portia's charming village! Restore your father's derelict workshop to its previous grandeur by completing commissions, cultivating crops, breeding animals, and befriending the eccentric people of this fascinating post-apocalyptic world!
8. Stardew Valley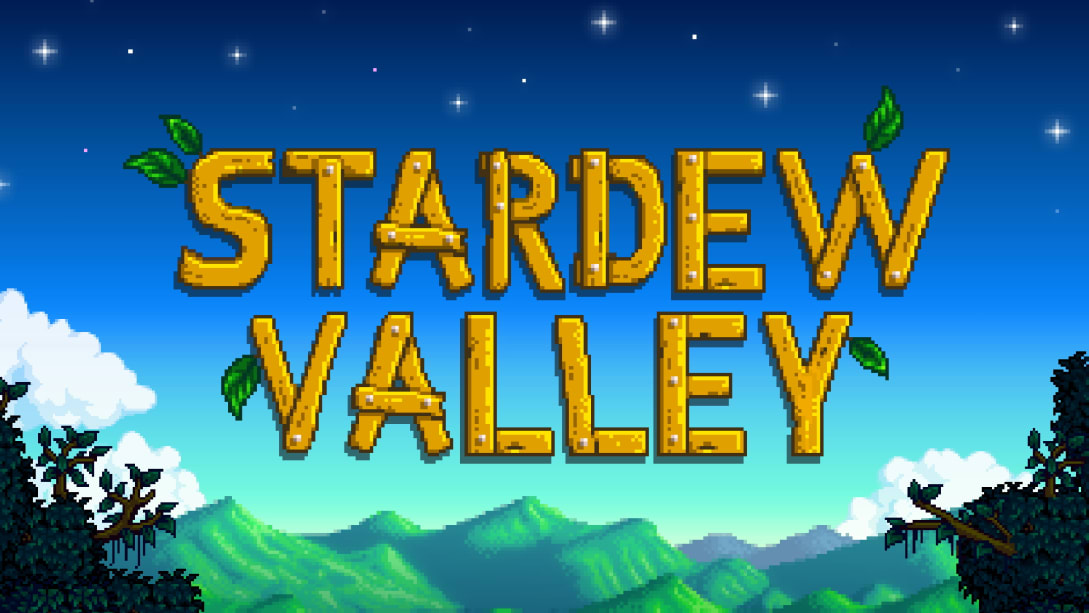 Stardew Valley is a lovely, enjoyable game that, when all of its components are combined, creates a great countryside experience.
In Stardew Valley, you've inherited your grandfather's old farmland. You head off to start your new life, armed with secondhand tools and a little money. Can you live off the land and turn these overgrown fields into a thriving home?
9. Grow Home
Grow Home is a joy to play. It's lovely, unique, fluid, and utterly adorable. It's a climbing, platforming, and exploration game. Take control of BUD, a procedurally animated robot on a quest to save his planet, and enjoy the pleasure of unrestricted climbing. As you steer and ride a massive plant on a vertical voyage to the stars, you can forge your own path across an exotic environment.
10. Ooblets
Ooblets is a game about farming, town life, and creature acquisition. Manage your farm, raise and train your ooblets, travel to distant countries, and compete in dance-offs!
11. HIIS
HIIS is a sandbox experimentation game with an open environment filled of mystical plants, hidden mysteries, and potent potions. Domesticate wild plants to farm them, create elixirs from their byproducts, and conduct experiments to document their benefits.
12. Supraland
Supraland is a puzzle game in the first person. Zelda, Metroid, and Portal are the primary sources of inspiration. Supraland presumes you are intelligent and allows you to play on your own.
13. Subnautica: Below Zero
Supraland is a puzzle game in the first person. Zelda, Metroid, and Portal are the primary sources of inspiration. Supraland presumes you are intelligent and allows you to play on your own. Immerse yourself in a brand-new sub-zero trip to Planet 4546B's polar area. You set off to find out what happened to your sister, armed only with your wits and some survival gear…
14. The Wild at Heart
The Wild at Heart is now available! Explore exotic realms and meet a varied range of characters while restoring a broken order. Wake and Kirby invite you to join them on a thrilling journey through the Deep Woods.
15. Journey to the Savage Planet
Journey to the Savage Planet for an unexpected pleasant surprise in the often dead month of January. For some, the humor may be an acquired taste, but the emphasis on lightness does not feel forced and actually enhances the overall experience. The emphasis on exploration also contributes to this being a lighter adventure, as the exploring is pleasant and the combat is light but capable. When combined with the game's classically inspired art design, Journey to the Savage Planet is a title that adventure enthusiasts should keep an eye on, especially since so many other high-profile releases have recently been delayed.