For those new to virtual reality, you've probably heard of two headsets: the Oculus Quest 2 and the PSVR.
Quest 2 and PlayStation VR are without a question the most mainstream and easily identifiable headsets for people with only a passing interest or understanding of VR. However, it might be difficult to determine which is best for you and what the differences are between the two.
Here's how these headsets differ and why you should choose one over the other.
PlayStation VR vs Oculus Quest 2 is one of the most crucial concerns for anybody new to virtual reality, but comprehending the differences between the two may be difficult for newcomers, so this is for you.
Read Also:
PlayStation VR vs Oculus Quest 2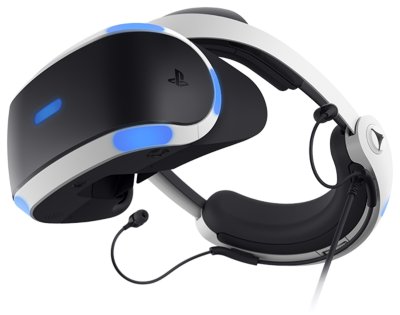 Overview
PlayStation VR
Oculus Quest 2
The PlayStation VR headset is a PlayStation console accessory. The headset cannot play or do anything unless it is connected to a console. This means you'll need to buy (or already have) a PS4 or PS5 to utilise the headset. PSVR requires a wired connection to a cpu box, which then connects into the console, therefore it must be connected in at all times. It also necessitates the use of the PS Camera in order to work.
The Quest 2 is one of the most flexible headsets on the market. It's Facebook's most current headset, introduced in late 2020, with hardware that's current, up-to-date, and (of most part) industry-leading.

The big advantage of the Quest 2 is that for $299, you get a fully independent headset that works right out of the box – no further equipment is required, making it entirely wireless and standalone.
Specs Comparison
| | | | |
| --- | --- | --- | --- |
| Features | PlayStation VR | Oculus Quest 2 | Winner |
| Panel refresh rate | 120hz, 90hz | 90Hz, 120Hz | Both |
| Field of View | Approx. 100 degrees | Approx. 90 degrees | PSVR |
| Display Method | OLED | LCD | PSVR |
| Battery life | – | 2-3 hours | OQ2 |
| Resolution | 1920 x 1080 per eye | 1832 x 1920 per eye | Both |
| Price | $299 | $299 | OQ2 |
| Standalone | – | Yes | OQ2 |
Playstation VR vs Oculus Quest 2 Verdict
The Oculus Quest 2 is completely wireless and requires nothing more than what is included in the package. PlayStation VR is always connected by a cable connection and requires numerous pieces of hardware, which are often sold separately. Quest 2 just was released and has current hardware, but PSVR is obviously outdated and out of date in practically every area of its hardware. In addition, Sony has revealed that they are developing a next-generation PSVR headset for the PS5.
Quest 2 has a fantastic VR game collection, but it lacks some of the exclusives accessible in the PSVR environment. When you consider the cost of the PSVR headset, controllers, and system, the Quest 2 remains a much cheaper choice that we suggest.
It also includes some of the greatest experiences and games available on any platform. The big drawback is that you must log in to a Facebook account to use the headset; there is no way around this.