Smart glasses have grown in popularity in recent years as a hands-free and simple way to receive information and interact with technology. There are numerous options available on the market whether you want to improve your media consumption or raise your productivity. This article will go through the top six smart glasses of 2023.
You are reading this article, which means that you are interested in this technology. See our other articles about this technology: Best VR Headset Under $500
Nreal Air Glasses
The Nreal Air smart glasses have a high-resolution OLED display, a broad field of view, and enhanced audio functions. With a battery life of 2.5 hours in Air Casting mode and 5 hours in MR Space mode. It's also the least expensive option on the list, making it an appealing choice for anyone searching for an immersive, hands-free TV experience without breaking the bank.
Magic Leap 2
The Magic Leap 2 is a professional-grade augmented reality (AR) device designed to run customized enterprise solutions at scale. It is one of the most powerful standalone AR gadgets on the market thanks to its high-performance CPU/GPU. It boasts a 70-degree field of view, delivering a broad and immersive experience. In addition, the device has best-in-class image performance, allowing for crisp and detailed visuals. It is intended for developers and is thought to be the most immersive enterprise AR device available today.
Rokid Glass 2
The Rokid Glass 2 is a lightweight augmented reality device aimed for professionals. It has high-resolution monocular display, high-quality audio, and accurate motion tracking. It works with both PC and Mac computers, as well as mobile devices having DP output. It also includes a detachable corrective lens with a 40-degree field of view and waveguide optics technology for enhanced display. The built-in 10000mAh battery provides up to 8 hours of battery life and supports Quick Charge 2.0. Although it is intended for professionals, it is available to everybody for a professional price.
HoloLens 2
The Microsoft HoloLens 2 is a powerful, professional-grade AR headset that features advanced sensors, holographic lenses and high-performance computing. It runs on the Windows Holographic operating system and supports various software. The device has a battery life of 2-3 hours and can be fast charged via USB-PD. The headset has a weight of 566g and is designed to fit over glasses. However, it's very expensive.
Lenovo 20V7Z9AKXX A3
The ThinkReality A3 is a pair of lightweight and comfortable augmented reality smart glasses that allow you to customize your workstation through augmented reality. It has two 1080p screens, an 8MP camera, and capability for 6 degrees of freedom motion. It also supports several virtual monitors and is suitable for both high-performance and general-purpose computers. It comes with a one-year mail-in guarantee and is an excellent choice for people looking for a dynamic and adaptable augmented reality experience.
VUZIX BLADE UPGRADED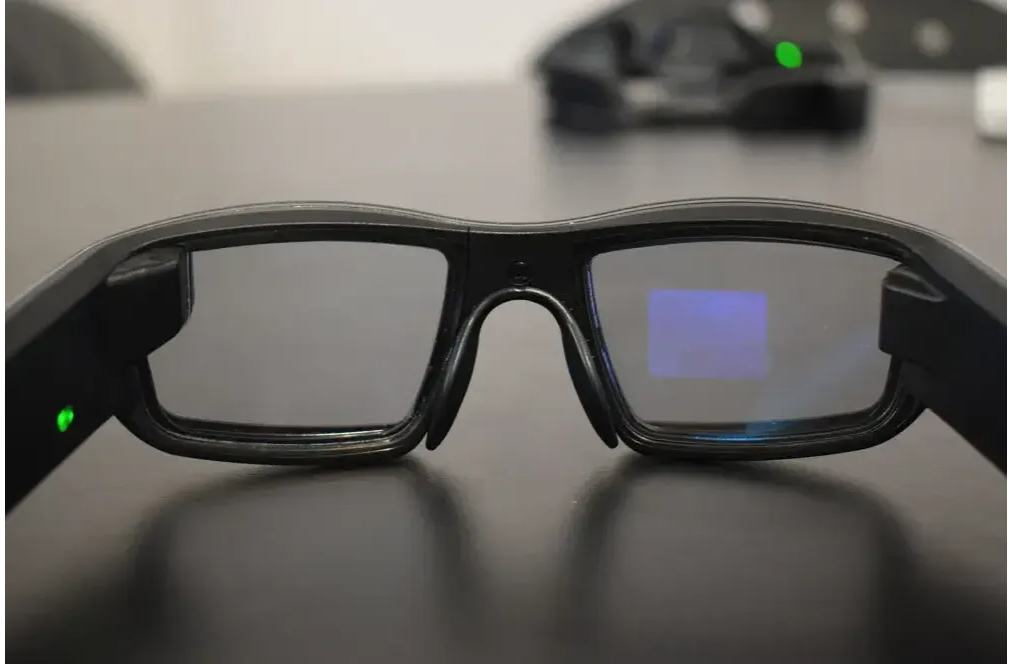 The Vuzix Blade Upgraded is a smart glasses that offers a waveguide-based see-through optics and a vibrant full-color display for an immersive experience. It has built-in features such as voice control, touchpad, head motion trackers and companion app for Android & iOS devices.
It also has a camera, noise canceling microphones and built-in audio. The device runs on Android OS, 8GB internal storage and microSD expansion slot. It's a great option for those looking for a smart glasses with advanced features and functionality.