In recent years, the cooking competition anime genre has become increasingly popular. These shows typically follow a group of talented young chefs as they compete against each other in various culinary challenges.
While some of these anime are light-hearted and fun, others take a more serious approach to the subject matter. Here are 7 great examples of cooking competition anime that are definitely worth checking out.
Related:
Best Anime About Cooking Competitions
Food Wars
Soma Yukihira, a high school student who works with his father at their family's restaurant, is the protagonist of the novel. After his father chooses to leave the restaurant in order to travel and teach chefs all over the globe, he sends Soma to Ttsuki Culinary Academy, an exclusive cooking school where only 10% of students graduate.
Soma struggles at first, but with his determination and talent, he eventually starts to make a name for himself as he enters into cooking competitions against other students.
Bonjour ♪ Sweet Love Patisserie
Sayuri Haruno has worked hard for her scholarship at Fleurir Confectionery Academy, an elite school established to teach world-class pastry chefs, with hopes of becoming a pâtissière. Unmatched pâtissiers work with absolute precision—the prince-like Mitsuki Aoi, noted for his work with chocolate; the friendly and extroverted Gilbert Hanafusa, a French confectionery master; and the stoic Yoshinosuke Suzumi, who has refined the craft of Japanese sweets.
Sayuri is forced into a world of advanced baking upon entrance, surrounded by both helpful and lovely staff and interesting students. Sayuri's attention is drawn to the diligent Ryou Kouzuki, who appears to share Sayuri's resolve to achieve his goal.
Yumeiro Pâtissière
Aside from her intense love of eating cakes, Ichigo Amano has never been successful in anything. Ichigo's incredible taste talents are uncovered during a meeting with Henri Lucas, a famous patissier. Recognizing her potential, Henri offers her a place at St. Marie Academy, a prominent culinary school specialising in sweets.
Despite the fact that she is a beginner with limited talents, Ichigo gets put in the top group with the "Sweets Princes" because to Henri's recommendation. Sennosuke Andou, a master in traditional Japanese sweets; Satsuki Hanabusa, with a flare for candied flowers; and Makoto Kashino, a skilled chocolatier, are the princes, famed across the school for their beautiful delights. Ichigo and the Sweets Princes, aided by their "Sweets Spirits"—fairies who grant patissiers' wishes—all strive for success in the competitive world of sweets.
Love Kome: We Love Rice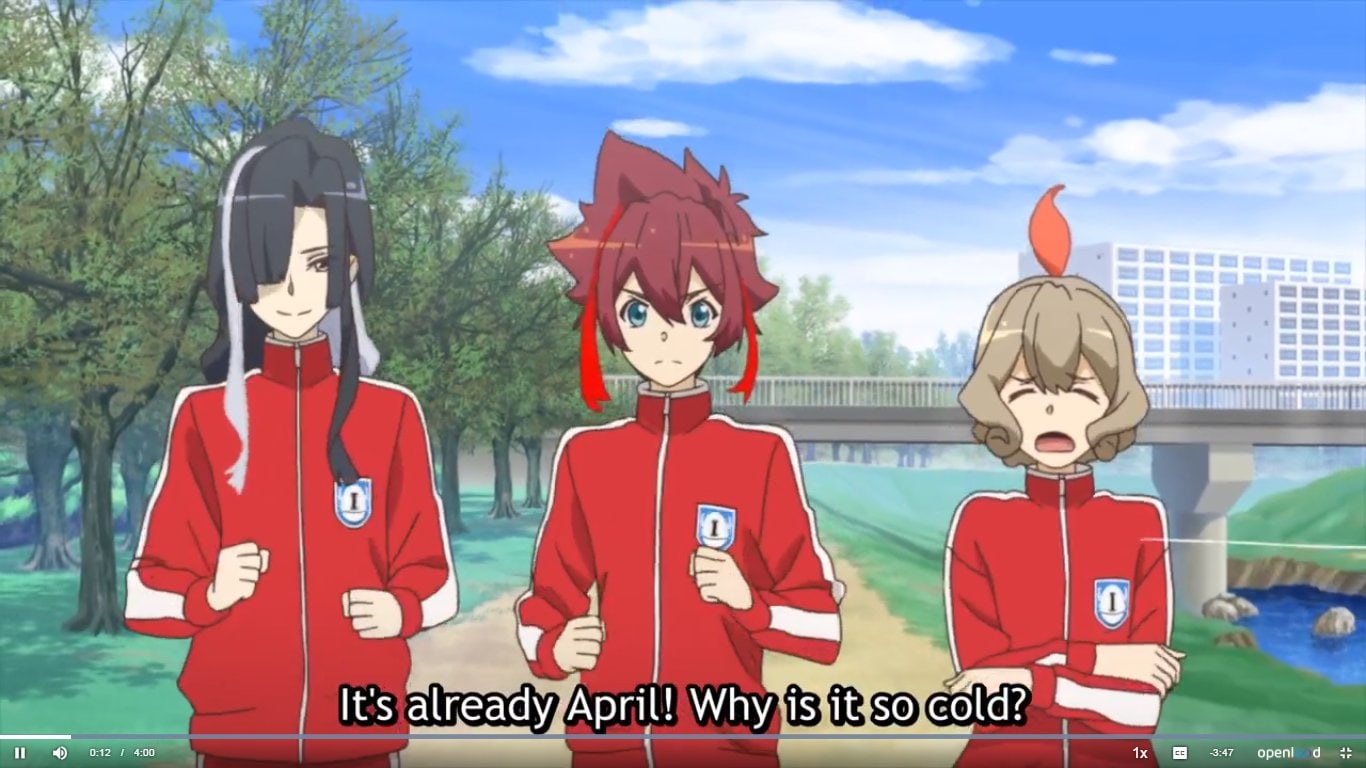 Rice (kome in Japanese) is anthropomorphized into schoolboys in this project. Five new rice-inspired students strive to replace bread as the school's most popular grain at the Kokuritsu Inaho Academy ("Rice Ear Academy," a twist on national schools). The new students create the "Love Rice" unit and set the goal of performing at the "Harvest Show" to demonstrate the delicious appeal of rice grains. The "heartwarming 'kome'dy with humour and emotion" aims to reawaken viewers' appreciation for rice ("Japan's soul meal").
Yakitate!! Japan
While France, England, and Germany all have their own globally recognised bread, Japan just does not have one that can compete in terms of reputation.
Kazuma Azuma starts on a journey to make Japan's own unique national bread after discovering the joys of breadmaking at a young age. And, because to his unseasonable hands, which allow dough to ferment faster, Azuma is able to take his baking innovations to the next level.
Azuma meets other great bakers and learns about the competitive world of baking as he begins working at the famed Japanese bakery company Pantasia. Azuma works hard with his newfound friends and opponents to develop fresh and unsurpassed bread that will spark a baking revolution.
Toriko TV
The environment is filled with hamburgers that grow from the ground like four-leaf clovers, mountain ranges formed out of ice cream, and warm bowls of mac and cheese that simmer deep into volcanic guts. The Gourmet Age has arrived in this realm of delicious natural wonders. Citizens and chefs alike strive to taste and make the greatest dishes, while "Gourmet Hunters" seek for delicious uncommon ingredients.
Toriko, the wild and enthusiastic Gourmet Hunter, is famous for uncovering 2% of all known ingredients because to his unique set of talents. Toriko works with his friend Komatsu, a highly accomplished chef who works at a five-star hotel, to finish his Full Course Menu of Life. But it won't be simple; in order to collect the most delectable ingredients, Toriko must overcome obstacles such as terrible creatures, nefarious organisations, and food itself!
TRUE COOKING MASTER BOY
After his mother, Pai, the 'Goddess of Cuisine,' dies, Mao becomes a Super Chef in order to take over as Master Chef of his mother's restaurant. However, before taking his mother's place as Master Chef, he continues to travel China to learn more about the many methods of cooking in the hopes of becoming a great chef like his mother. Throughout his travels, he meets excellent friends as well as formidable opponents who want to compete with him in the realm of cooking.